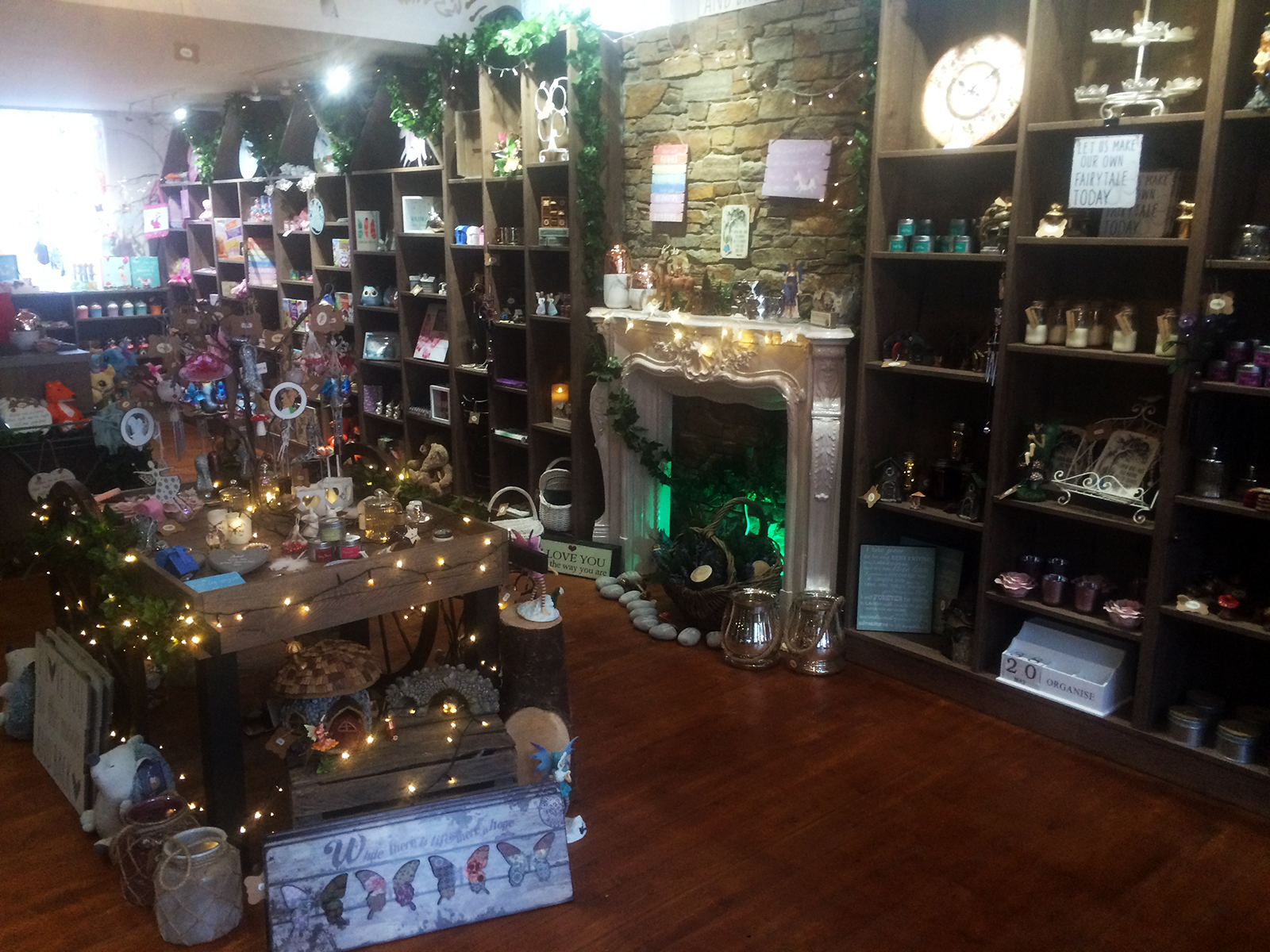 About The Emporium:
Tinkerbells Emporium is a magical gift shop in the heart of Stirling with 'never never' seen before gift ideas and of course lots of Fairies and is completely different to anything you might find on the high street. The shop has been lovingly designed to evoke feelings of wonder and delight to its customers by allowing the organic and mystical feel of the woodlands to filter through within the brand.."dainty little wings, trailing ivy and twinkling fairy lights"..
"truly beautiful products in delightful packaging"…I have selected a beautiful range of products and given them the perfect setting to allow you to visualise them in your own home..from stunning candles to intricate cake stands Tinkerbells Emporium holds something unique and special for you within this cottage feel cosy shop.
"little fairy corner"…I have created a magical corner in the shop where your little angel can discover their own perfect gift whilst you enjoy browsing – ssshhh its a secret..
I offer gift wrapping to allow you to leave the shop with the perfect gift perfectly wrapped up so come and discover the wonders of Tinkerbells Emporium for yourself…"seeing is believing"